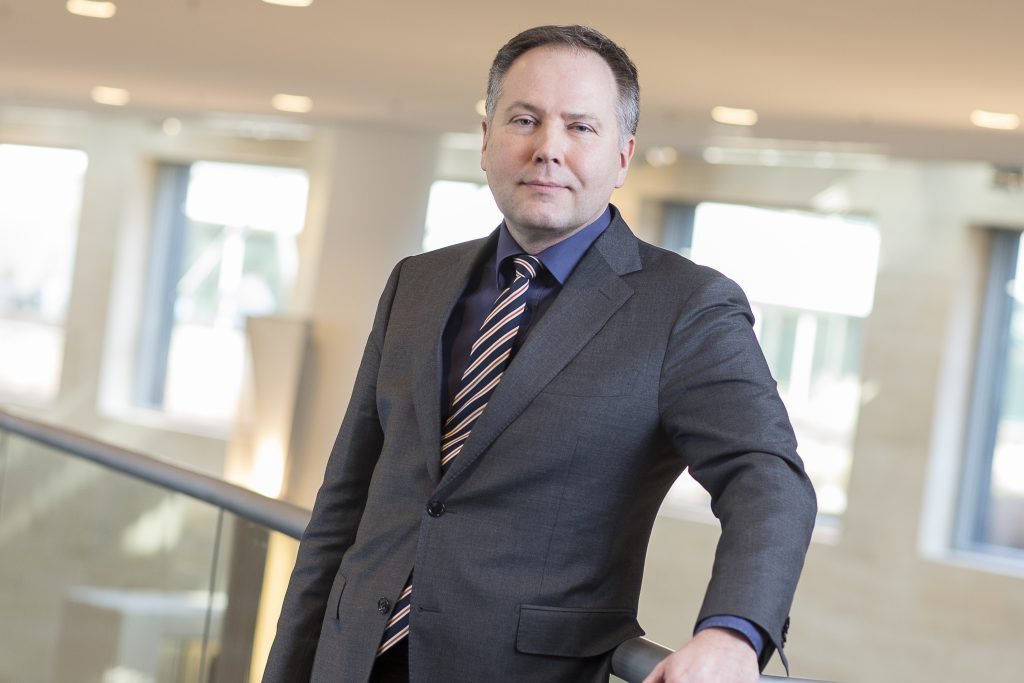 Collaboration and co-creation
Collaboration and co-creation
Interview with Han Mesters - Sector Banker at ABN Amro
April 24, 2020
Han Mesters, Sector Banker at ABN Amro, was a guest speaker at the very first HFMtalentindex Learning Agility Seminar in 2016. He talked about collaboration and co-creation in a changing world. What developments he has seen during the last few years and what is the role of Learning Agility within those changes? But first: how is he dealing with the current situation and how are things at the bank?
The first measure that ABN Amro took during the Corona crisis was to work in two teams with each going into the office every other week. That was soon scaled back to a specific core team. Most people now work from home. Logically, there were problems when adjusting to the new situation at first. For Han a lot has changed, because his job was largely outside of the office. His working week consisted of visiting clients and speaking at various seminars.
Working at home
Now Han and his fellow bankers work from home and meet via Teams; fortunately, the bank had switched to working in Teams just before the crisis. There is a group meeting several times a week, and Han notices that some colleagues experience difficulties working from home, especially those with small children and little space. He himself claimed the basement at home, where he can close himself off to the rest of the family.
Trendwatcher and Human Capital professional
Han has since virtually transformed from a banker into a Human Capital expert, because that is in fact his profession: advising within professional services. Business services are increasingly people-oriented, and that certainly applies not only to the bank, but also to other large institutions.
In addition, he is also a trend watcher and calls himself a sort of cultural anthropologist who takes on the role of identifying issues within and outside the organisation. Now that Han is also forced to stay at home, he is mainly concerned with the question: What changes become permanent when the situation returns to normal? The Corona virus is a real game changer, especially from a historical perspective.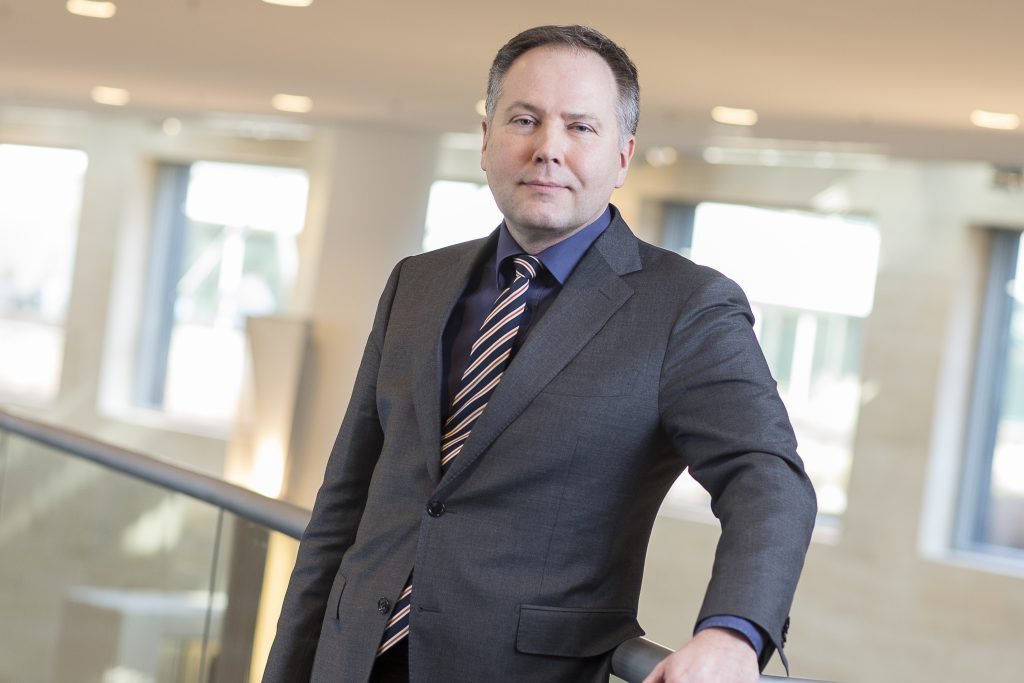 Changes
During his presentation in 2016, he spoke about the changes he saw taking place in the market: there was a shift of focus on profit to focus on creating value for the environment. He also saw that it was difficult for some large organisations and institutions to keep up with these changes. According to Han, this was mainly in the triangle of leadership, culture and structure. There was an intimidating management style and a lack of inclusiveness and empathy, often maintained by a small but powerful group within the organisation. What changes has Han seen in the past four years since the 2016 Learning Agility Seminar?
In the recent period just before the Corona crisis, he did see changes happening. For example, fewer and fewer young people want to work for organisations that have not changed; they think it is important that the focus is not only on profit. In some sectors, where the culture is still "institutionally conditioned", as Han calls it, it is becoming increasingly difficult to bring in young people. The process of change is challenging and demands a lot from traditional organisations that are managed in a hierarchical manner. The beginning is certainly there, with more and more people no longer focusing on profit, but on collaboration and co-creation. However, in some places, significant steps still need to be taken to achieve this.
Competencies
Han wrote a report on the Corona virus as a catalyst for e-learning. The fact that many employees now work from home has caused e-learning to boom. It goes without saying that a great deal of Learning Agility is required to deal with this new reality. 
Han recognises that Learning Agility is indeed becoming more and more important in the ever-changing circumstances of modern times. At the same time, a good dose of adaptability is needed to deal with these changes. Millennials are often said to be less resilient, which is why the bank is also paying attention to this. Another change at the bank is that more and more people are thinking in terms of competencies, which is a huge step forward. Han: "There were about 4,000 job profiles, which we have reduced to about 30 competencies, that are important to the bank. Measurable and more clear."
Unique selling point 
During the seminar in 2016 Han spoke to many HR people from different disciplines. He heard from them, albeit reluctantly, that in their own organisation they often ran into the same difficult issues that Han observed in the market.
Nowadays he sees that HR is taken more seriously than before and has earned a more prominent place in the organisation. There is clearly a shift towards more focus on Human Capital. That gives him courage. Because he sees Human Capital as the core activity of organisations, with the corporate culture as a unique selling point.
Continuing to develop 
Han recently completed the necessary training to be a commissioner and does not rule out that he will start something new in his career. He believes that everyone should continue to develop themselves, if only because everyone will have to work longer in the future.
He sees a lack of innate curiosity in many professional service providers; there seems to be no real urge to keep up with the field. Perhaps the new generation will show more Learning Agility and thus bring about more changes. An important factor of Learning Agility is the willingness to continue to develop, and therefore the motivation to learn new things. To continue to develop oneself is an intrinsic motivation, not because one has to, but because it is just so much fun to learn new things.