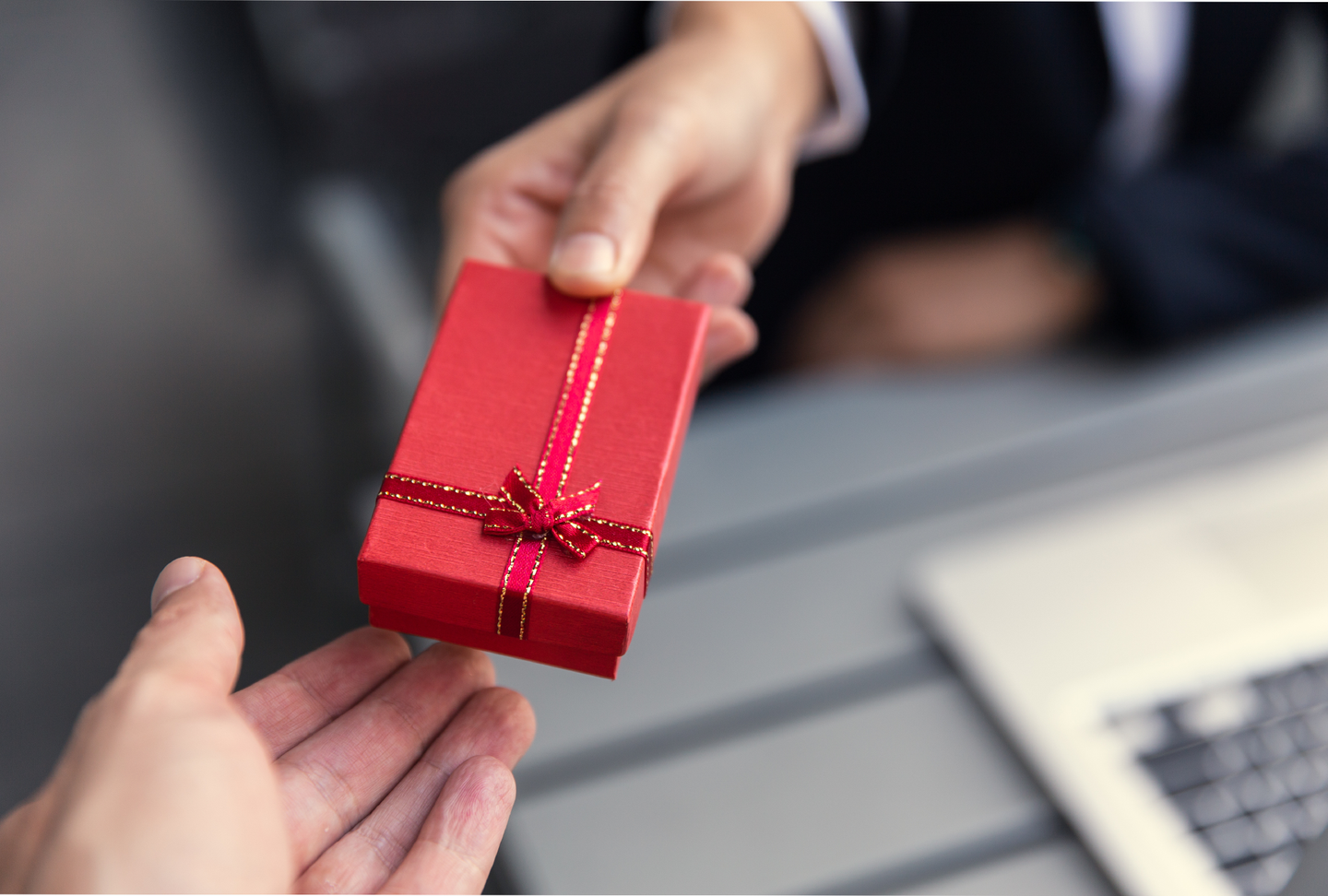 Gift? TalentGO!
Selection and Recruitment
Gift? TalentGO!
Give a candidate extra insight into their own talents during a selection process.
In every job application procedure, there is ultimately only one person who gets that coveted job. All the other candidates, regardless, receive a negative response from your organisation. How do you ensure that a rejected candidate still retains a positive feeling about your organisation, despite their rejection?
Rejected yet positive
Rejected candidates tend to be 'forgotten' in the process. Obviously, you politely let a candidate know that they have (just) missed out, which means disappointing people. To provide a rejected candidate with positive additional insight into their own talents, regardless of whether someone is suited to the position or not, you can give the Talent GO as a 'gift' during the selection assessment.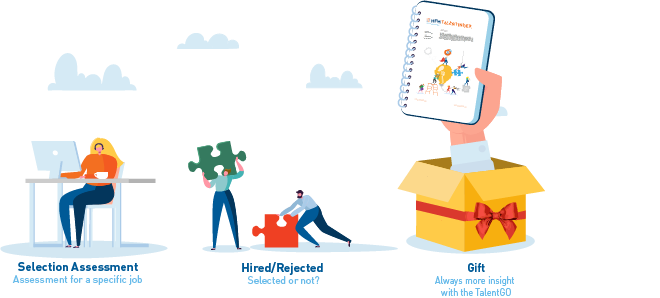 More insight into personal strengths
The Talent GO is a short report written in positive terms which provides the candidate with immediate insight into their own personal strengths, regardless of the position. It also explains how the candidate can use these talents and asks specific questions for reflection. A gift to help the candidate think about what suits their talents.
Win-win
The benefit for the (rejected) candidate is evident: more insight and an overview of their own talents.The organisation benefits too. A candidate is given a clear tool to help them reflect on what they are good at, ideal for being better prepared for a selection interview. In addition, organisations spend a lot of time, effort and money on creating a positive brand experience. Ensuring that a rejected candidate still feels positive is an art. Gifts are always nice.
And who knows, your rejected candidate might eventually join you as a new employee in a different position!