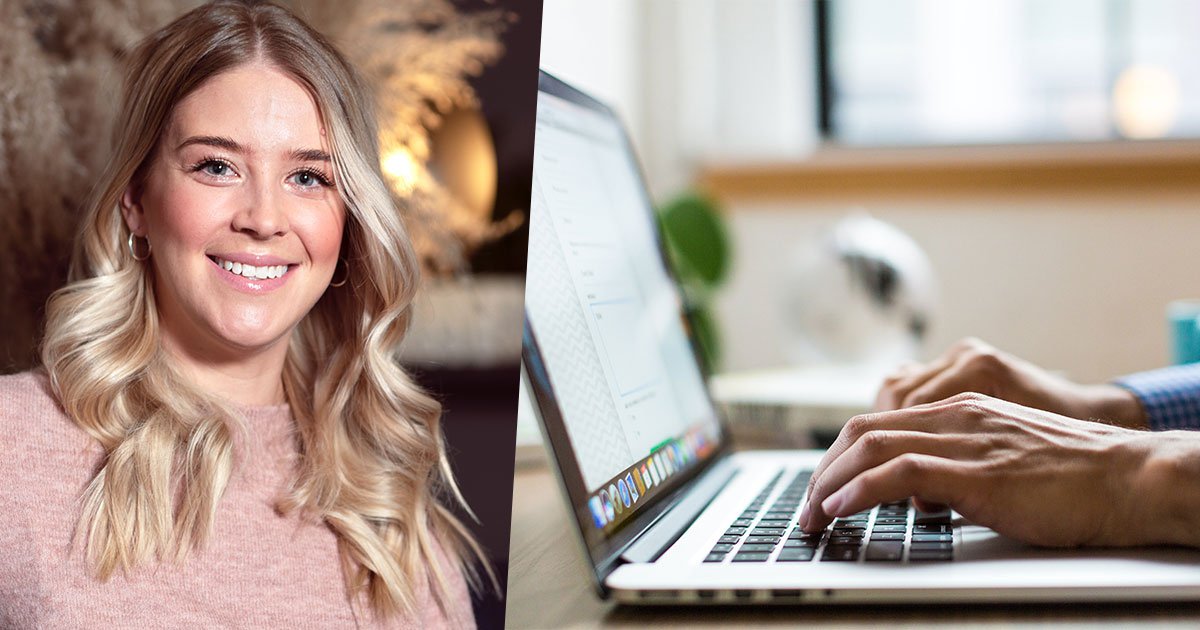 Research shows: that's why motivation letters are not as personal as you think
Selection and Recruitment
Research shows: that's why motivation letters are not as personal as you think
Is the personality behind the letter really the right person for the position?
How we describe ourselves in a motivation letter does not match who we truly are. Instead, we all tend to describe ourselves with comparable personal characteristics. This is apparent from the results of a study by Uppsala University, conducted by PTP psychologist Malin Freiman Moezzi and colleagues.
We are all pretty much the same, with the same personal characteristics and the same behaviour – at least, according to our motivation letters. In a validated personality test, Malin Freiman Moezzi and Miriam Mannerström compared the personality of more than 170 people with how they describe themselves in their motivation letters. They reported the results in their master's thesis of the psychology programme at Uppsala University.
The mirror of the vacancy
The results of the personality test show a wide variation in the personality characteristics of the participants. However, the differences are not reflected in the motivation letters. Instead, participants tend to describe themselves in a similar way. "I think it's because we try too hard to describe ourselves based on what we think is desired, for example, by describing ourselves with the same characteristics that are sought in the vacancy", says Malin Freiman Moezzi.
The research is a master's thesis that Malin Freiman Moezzi and Miriam Mannerström wrote in the fall of 2018 at the psychology programme at Uppsala University.
A total of 171 people participated who were tasked with answering the Assessio personality test MAP and sending in their motivation letter.
The test result was correlated with the extracted personality result through language analysis based on two different methods, list method and annotation.
Templates for personality
The internet is flooded with coaches, articles and tips on how to present ourselves to become more attractive in a hiring process. The employment services and the trade unions offer templates for the resume and motivation letters. "This means that some people are most likely describing traits that they don't actually possess or don't often display", says Malin Freiman Moezzi.
The exception to the rule
The study showed only two barely significant relationships, namely in the two scales of the personality test that measure determination and extroversion. People who scored high on those scales also tended to describe themselves in their motivation letters using words that showed exactly those traits. "It may have to do with the fact that purposefulness and extroversion are highly rewarding in society. We have to be bold enough to claim a place, take care of ourselves, keep many balls in the air and be stress-resistant", says Malin Freiman Moezzi.
"The problem with motivation letters is that you may have 50 people who describe themselves as goal-oriented, but you can't judge who is more and who is less goal-oriented."
Malin Freiman Moezzi, PTP Psychologist and Consultant at Assessio
What conclusions can we draw from this?
That we should not use motivation letters to predict or interpret personality. If personality is important in a recruitment process, it is much better to use a validated personality test. We know that they accurately measure our personality and can accurately predict work performance.
Malin believes that the big risk of using motivation letters as a basis for decisions in a hiring process is that you don't hire the person best suited for the position. An inappropriate hire will be partly an expense for the employer and partly a missed opportunity to hire the best fit for the position. Someone who has described himself as more or less of something than he actually is will also be put in a role where the person is not allowed to be completely themselves, which will require a lot of energy.
You don't find the right person by chance
The problem with motivation letters is that you may have 50 people who describe themselves as determined, but you can't judge who is more and who is less determined. Then instead, it will all be left to chance, a guessing game and the decision maker's subjective assessment of what, for example, is a clever, funny and witty letter that can form the basis for the decision.
Malin Freiman Moezzi believes we use motivation letters simply because we're used to it - it's human to want to keep doing what we've always done. She also believes that there is a need for a "personal story", which is perhaps why many people still think that motivation letters should play an important role in the hiring process.
Changing recruitment processes
Removing motivation letters from the hiring process isn't the same as removing the personal feel, she says. When we say to do away with motivation letters and resumes, it's not the value we want to get rid of, it's the measurement methods we want to change. We shouldn't dehumanise the recruitment and only look at numbers, but there are better ways to look at someone's personality than through a motivation letter.
She is convinced that motivation letters will disappear from our recruitment processes in ten years' time. On the other hand, she believes that the resume will stay as a resume conveys certain necessary information such as education, requirements and work experience. The use of the resume and the way we look at it is likely to change. "I think in the future we will see that both employers and job seekers start using more digital methods. Tests, chatbots and AI methods will become more and more customary in recruitment", says Malin.
Malin Freiman Moezzi suggests: this way you can be sure that you are looking for the right personality for the job
Identify which behaviours are successful in similar roles today. Are there behaviours that are less successful?
Determine which behaviour and which characteristics are necessary for success on the job. Other traits and behaviours can be a nice contributor, but not a determining factor in whether the person will do well. Let the other qualities contribute to diversity in personality.
Convert this behaviour into measurable values ​​and then rely on objective psychometric tests to match what you are looking for against job seekers. Use the tests as early as possible in the hiring process to make sure you don't miss out on the one that best fits what you're looking for.